Co-written with Susan Bigelow
 "…operates on a high level of dramatic tension throughout."
…Backstage
 …"this season's best original piece."  …awakes and shakes up the consciousness of "everyday' folk      …unlike any other Holocaust piece in that it makes you a witness; makes you accountable for your beliefs and actions."
…The Times Standard
Set in 1938 Chicago, Rose Colored Glass takes place in the back rooms of Lady O'Riley's Pub and Rose Fleishman's delicatessen. Their disparate worlds, separated by much more than the alley between their kitchens, are about to collide.
Peg O'Riley, the 13-year-old granddaughter of Lady, has grown determined that these two mistrustful widows will become friends, but it is not until they become involved in the same cause that their friendship has a chance to bloom. In a series of stunning flashbacks, Peg, now older, remembers the moving story of how Lady and Rose formed a united front to fight American apathy in an attempt to bring Rose's nephew out of Europe before the war.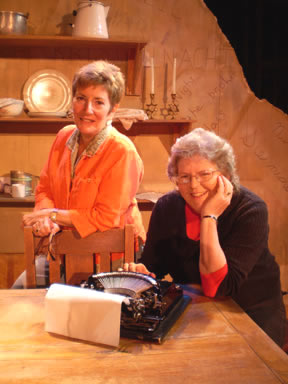 Co-written with Susan Bigelow
4 Brothers. 3 Versions. 2 Visits. 1 Body.
"An unusual, audacious, moving gutsy play, holds the audience in suspense and awe.  And that's not saying too much."

"An extraordinarily beautiful piece of theater beginning with a sensitively written and cleverly constructed script"
"Rich metaphorical insights"
…Humboldt Beacon
Autumn. The time of year in the Pacific Northwest that the salmon swim upstream to spawn and then die, the time of year that four brothers revisit the riverbank cabin of their youth to confront the realities and non realities of a summer ten years past.
In a place where there is no present  . . . .you wait. Brad, the youngest of the four brothers, has been waiting in a juvenile detention center for ten years for the day he could return to the family cabin, be reunited with his brothers, and finally explain the "why" of a family tragedy
The "what" of the family's story is unfolded by the return of the three older brothers to that cabin.  The cabin has been sold and they are gathering to sign the final papers, and ultimately to put the pieces together of each other's, as well as their own, involvement in a day that ended in the death of a young girl that lived along the river.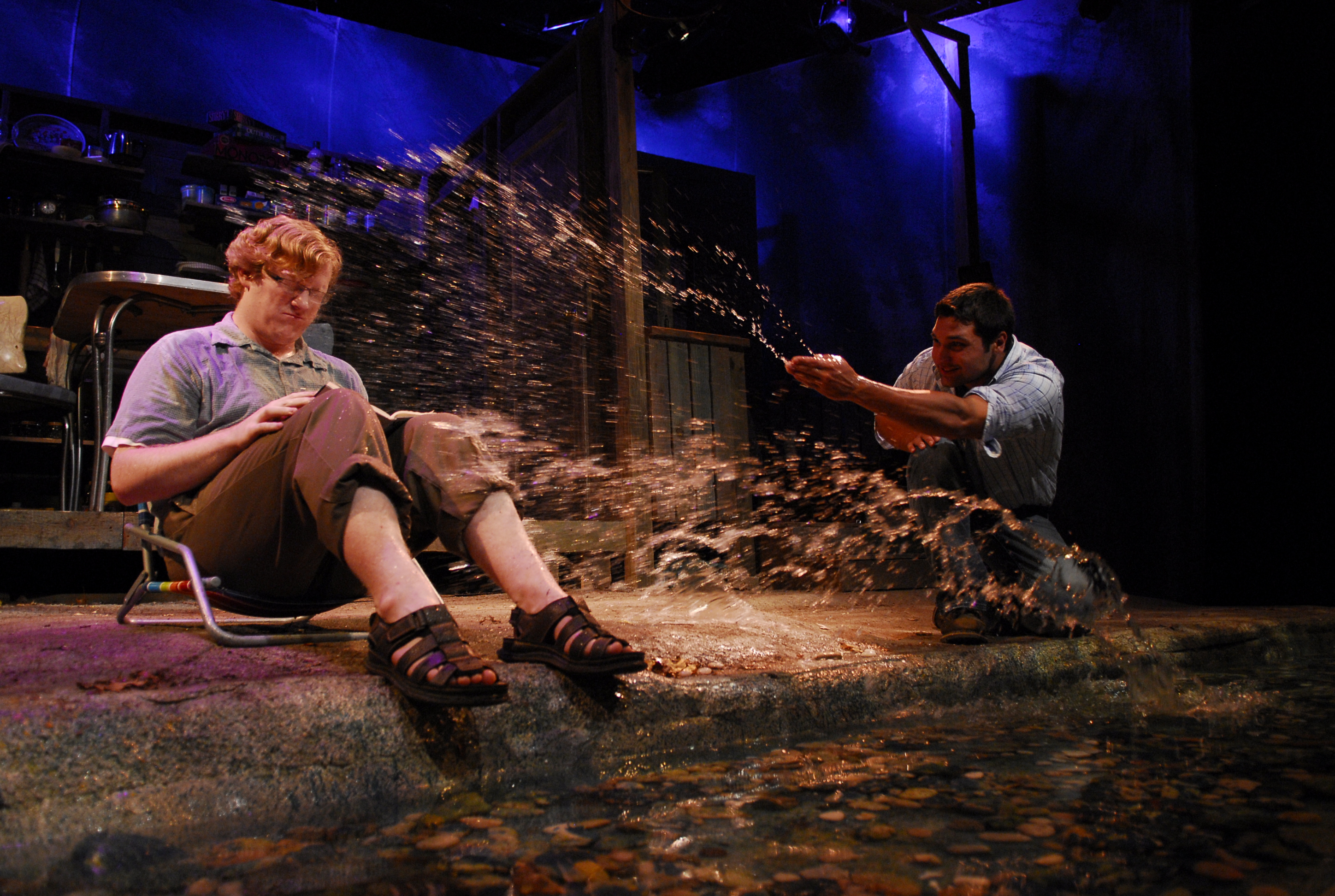 THE GATHERING ROOM
Music & Lyrics by Becca Bandiere and Jimmy Flynn
Book by Janice L. Goldberg and Valerie Kingston
…open hearted…refreshingly free from pretentions
…unassuming, thoughtful, moving…pay attention to that.   …talkinbroadway.com
Based on the book by Colby Rodowsky.  The musical is the story of Ned and Serena Stokes and their 10-year-old son, Mudge. They have been living in the gatehouse of Edgemont Cemetery for the last three years, virtually isolated from the city outside the tall, stone walls of the Cemetery.Ned and Serena venture out rarely. Mudge never does. He has taken his unacknowledged loneliness and nightmares of a past he can't remember and turned them into a lively world peopled only by those buried in the Cemetery who are indeed very much alive, but only to him.  Now, people, unwanted and unexpected, reenter the Stokes' lives. This then, becomes the story of a family's journey through grief, back to each other and to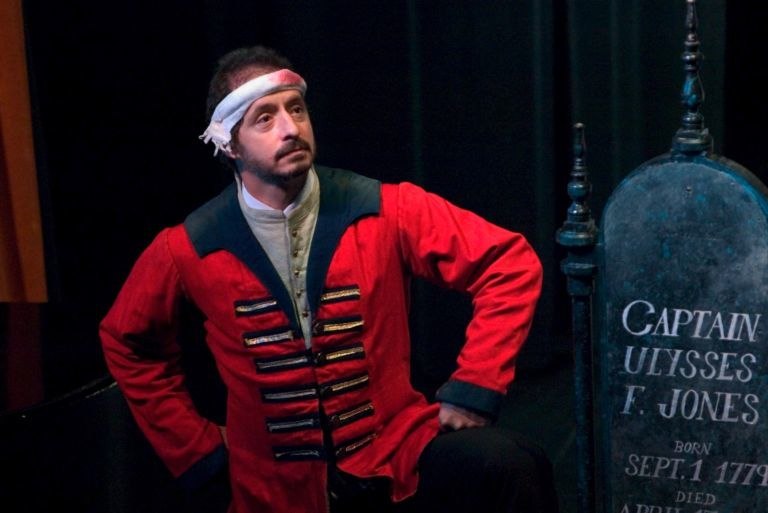 AND, DRANK THE MOON
Co-written with Susan Bigelow
"taut, honest, lyrical…"   The Times Standard
World Premiere Theatre, CA
FINE CHINA AND THE TIN CUP
Co-written with Susan Bigelow
"worth the time, drive and any other excuse you can think of to see"
World Premiere Theatre, CA
BINDLESTIFF'S DANCE HALL
Co-written with Susan Bigelow
Commissioned by National Eco-Drama Festival, Featured in American Theatre
Redwood Curtain, CA