WHAT THE PRESS IS SAYING

by RJ Bartholomew, performed by Richard Hoehler
"Director Janice L. Goldberg keeps the performance as visually interesting as it is emotionally and spiritually significant. Mr. Hoehler's movements are precise, perfectly timed, and never extraneous…This stunning performance piece should be on every serious theatre-goers must see list."    ...Theatrereviews.com
"Hoehler's eighty-five-minute performance, insightfully directed by Janice L. Goldberg… The actor's words tumble out in a tour de force of writing and performance, mingling straightforward narrative with rhymed verse that reads like hip-hop but isn't played that way."  …TheatrePizazz.com
"Director Janice L Goldberg has deftly guided Hoehler as he roars and sings…"   …WBAI
"Director Janice L. Goldberg uses the all but empty stage with outstanding imagination and sweep. Pacing is pitch perfect. Credit for Hoehler's performance must go, in part, to her."    ...Women About Town

"…a spectacular show that takes the audience on a journey of self-discovery. Richard Hoehler does a splendid job of captivating the audience through his enthralling performance."   …BroadwayWorld.com
"Poetic, reflective, urgent, inspiring"… thefrontrowcenter.com
by Carol Lempert
"Janice Goldberg directs wonderfully- every moment is clear and effective."
…BroadwayWorld.com
4 STARS****    …Time Out, NY
"absolutely sensational"    …Peter Filichia, Downtown Sun
NYCFringe Best Director   …offoffoff.com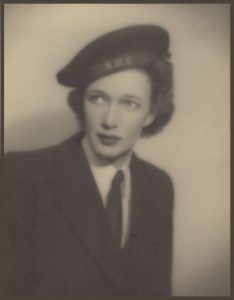 Written and Performed by June Ballinger
"intriguing and evocative narrative… under the creative eye of director Janice Goldberg"      …My Entertainment World
"Director Janice Goldberg has crafted a precise and textured ode to mother/daughter relationships. The physicality of the blocking was executed with glorious finesse. She has created a truly classy production that enthralls the audience."       …NYtheatreguide.com
by Andrea Alton and Allen Warnock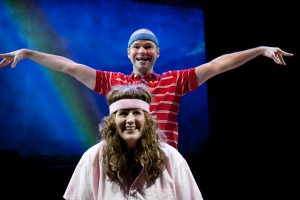 "a joyous romp with two misfits"
"whirlwind of silliness… with a great deal of heart and spirit"
"designed purely to entertain… it succeeds perfectly"
             …offoffonline.com
"is both hilarious and quite moving"
"sweetly odd and oddly sweet"
"I wanted to see more of Carl and Shelly…"
            …Theater is Easy
Co-written with Susan Bigelow
"An unusual, audacious, moving gutsy play, holds the audience in suspense and awe.  And that's not saying too much."
"An extraordinarily beautiful piece of theater beginning with a sensitively written and cleverly constructed script"
"Rich metaphorical insights"
…Humboldt Beacon
Co-written with Susan Bigelow
Published by Samuel French Inc.
…"this season's best original piece."  …awakes and shakes up the consciousness of "everyday' folk      …unlike any other Holocaust piece in that it makes you a witness; makes you accountable for you beliefs and actions."
…The Times Standard
LAST TRAIN TO NIBROC
"This play is one I will not soon forget. It was plainly and simply … WOW! Janice Goldberg was lured here from New York City to direct the play….She took this work of Hutton's and turned it into a masterpiece theatrical experience for us as well as the students from Stephens College here to learn theatre this summer."       …Dickinson County News
Music & Lyrics by Becca Bandiere and Jimmy Flynn, Book by Janice Goldberg and Valerie Kingston
…open hearted…refreshingly free from pretentions
…unassuming, thoughtful, moving…pay attention to that.
…talkinbroadway.com
BINDLESTIFF'S DANCE HALL
co-written with Susan Bigelow
"Janice Goldberg has done a truly amazing job of pulling such individual depth and cohesive ensemble work together in a such a brief period – her casting is impeccable."
"…dialogue and action flow beautifully and seamlessly together, thanks to the excellent staging by director Goldberg."
…The Times Standard
LOVE
by Betty Shamieh
"Now this is a work that's different, new, and skewed all in one charming and well-presented package."
"the virtue of an appealing performance"
…New York Times
TRYING MEN'S SOULS
by Susan Bigelow
"Director Janice Goldberg has done an exceptional job of bringing out the plot's deeper meaning.  Her staging, scenic transitions and directorial perspectives produce a creative journey.  Goldberg is also responsible for the triumvirate of acting perfection in this show.  Her directing presence is felt throughout out this production, adding to the inspired writing."
…The Times Standard
LAUNDRY & BOURBON and LONE STAR  (Tulsa)
by James McClure
"Director Janice Goldberg has shaped a production that plays up to the strengths of McLure's scripts and character dualities.  She deftly constructs an enveloping aura of contrasts:  the frenetic pre-show music of the Vietnam era versus the gentle acoustic underscoring in the opening moment of "Laundry and Bourbon"; the roaring irreverence of capricious youth versus the moderate sensibilities of experience and middle age; living under the graphic realities of foreign war and the passive living in Maynard, Texas."
…Tulsa World
LAUNDRY & BOURBON and LONE STAR  (New York)
by James McClure
"Wes Hightower's,(who sings with George Strait), original music serves effectively to bookend this evening of theater. Director Janice Goldberg has paced both plays well. Both she and the performers do a solid job making use of a small playing space. The talent here clearly demonstrates the extraordinary potential of this young theatre company!"
…NYtheater.com